There is a wealth of innovative research going on in our region. Scientists and researchers from universities and federal labs are exploring everything from jet propulsion to energy storage to water conservation technologies to agriculture and the list goes on and on.
Technology transfer is the practice of transferring scientific findings from one organization to another for further development so that new products such as medicines, educational tools, electronic devices, safety equipment and health services can become available to the public. Because bringing products based on academic research to the marketplace can require significant investment – and the core mission of academic institutions is to provide high-level education, not engage in business development – many institutions around the world rely on academic technology transfer to identify commercial partners who can advance early stage academic research and guide the resulting products through any required review or approval processes.
As the transition from manufacturing-based to knowledge-based economies continues, the importance of academic intellectual property will grow. And the role of academic technology transfer in improving quality of life, building social and economic well-being, and enhancing research programs at academic and nonprofit institutions will become increasingly meaningful.
The question we address is: how do you identify the technologies that have commercial applications and transfer them from an academic or research institution to a business that can bring a finished product or service to market?
Our working group is made up of experts from the academic and defense sectors, along with intellectual property experts and business veterans, to identify appropriate research, develop an intellectual property strategy, and match the research to the entrepreneurs or existing businesses who can best commercialize the assets.
John Tillquist, PhD, chairs our Technology Transfer working group and is the Associate Vice Chancellor at Riverside Community College District. He runs southern California economic development centers funded by eighteen federal and state grants, is past President and Board of Governors member of the Tech Coast Angels, and serves as mentor, interim executive, and expert witness for technology businesses. John is Entrepreneur-in-Residence at Chapman University and the Naval Surface Warfare Center Corona and is part-time faculty at Cal State San Bernardino's Entrepreneurship graduate program. He holds a number of board positions including the executive board for the Alliance for Commercialization of Technology, the Office of Technology Transfer at California State University-San Bernardino, and the Riverside Economic Development Corporation among others.
Also on the Tech Transfer working group are:
Jennifer Stewart, Technology Transfer Office Navy ORTA at the Naval Surface Warfare Center Corona where she serves NSWC Corona Division as a technology & IP broker linking the Division's scientists & engineers with academia and industry. She does this through tools including Cooperative Research and Development Agreements (CRADA's), Educational Partnership Agreement's (EPA's), and Work With Private Party (WWPP) Agrements.
Hervé Auch-Roy is a high technology professional with a broad Design, Marketing, Business Development and Entrepreneurship experience in complex Electronic, Microelectronic, Software and Embedded Systems for various high technology industries such as High Performance Computing (HPC), Biometric Systems, Internet-of-Things (IoT), Machine-to-Machine (M2M), and Payment Systems, backed with a strong international leadership career in large companies such as IBM Corporation, Thomson MultiMedia, ST Microelectronic, Oki Electric, as well as smaller companies, in high tech clusters such as California's Silicon Valley, New York State's Poughkeepsie-Fishkill IBM International Research Center, French Silicon Valley (Grenoble-Alpes), and Germany. Hervé is a recognized technology expert of the Office for Science and Technology (OS&T) at the Embassy of France in the USA, the founder of the West Coast Entrepreneurial Alliance(TM) developing and strengthening bi-lateral collaboration in high profile innovation of southern California (SoCal Innovation) on a global scale, and a selected member of the French-American Chamber of Commerce of Los Angeles (FACCLA). Hervé holds a MSEE from the Conservatoire National des Arts et Métiers (CNAM) in France, an MBA from the American Management and Business Administration Institute and University in Cambridge, MA.
​Terry Bibbens served a record 6-1/2 years as Entrepreneur in Residence in the Office of Advocacy for the U.S. SBA in both the Clinton and Bush Administrations (1994 to 2001). He provided senior-level national policy guidance including testimony to the U.S. Congress on issues of patent law, entrepreneurship, improving capital access, the SBIR program, and ways to encourage growth of high-technology clusters. Terry previously spent 34 years in the defense electronic-warfare business including 10 years as the founder and CEO of his own firm which he grew to 200+ employees and successfully merged with a NYSE listed company.

Follow us on Facebook
For all of the latest InSoCal CONNECT news and event updates, check out our Facebook page HERE.
Our Current Springboard Companies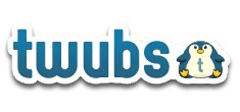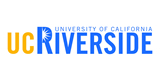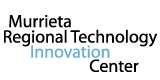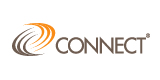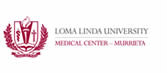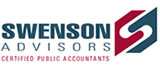 ---
InSoCal CONNECT is a 501(c)3 non-profit organization.
Headquartered at Murrieta Regional Innovation Center | 26442 Beckman Court | Murrieta, CA 92562